Related posts:
Things to do in Ho Chi Minh (aka Saigon), Vietnam
My basic qualifications in choosing a hotel are cleanliness and a good location at a good price. Since Vietnam is a backpacker's haven, finding a hotel that met all the qualities I've mentioned was relatively easy. Because I tried to book almost two months in advance, I was lucky enough to get a reservation in the highly-recommended Bich Duyen Hotel in Ho Chi Minh (aka Saigon), Vietnam.
While there are glitzy hotel options in Saigon, I opted to stay in a budget hotel and didn't regret the savings I made. I paid USD27 per night for a room with one double bed and one single bed plus breakfast for two. I also opted to arrange an airport pickup for USD13 because of our midnight arrival. If you want to arrange a cab back to the airport, they will arrange it for you for USD8.
To have a better picture of what to expect, here are the photos I took:
Bich Duyen is located in an alley along with other budget hotels. You may be a bit wary but you don't have to worry as it's perfectly safe. You might even enjoy the "backpacker" vibe as the area is full of tourists.
The rooms are well-maintained.
The bathrooms are spotlessly clean.
The reception area manned by "Chanh", the hotel's hospitable, energetic, and helpful manager. He can also book tours for you.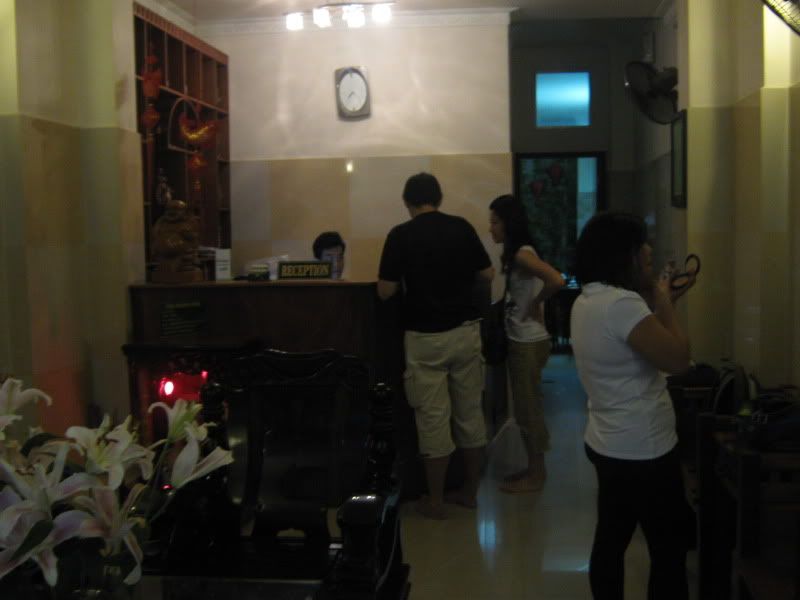 The breakfast is croissant with butter and jam. You also get free Vietnamese coffee which was really good! Unfortunately, I wasn't able to take photos of the breakfast as I didn't expect that I will be putting up a blog when I went to Vietnam. Nonetheless, I took a picture of their dining area's uniquely arranged napkins.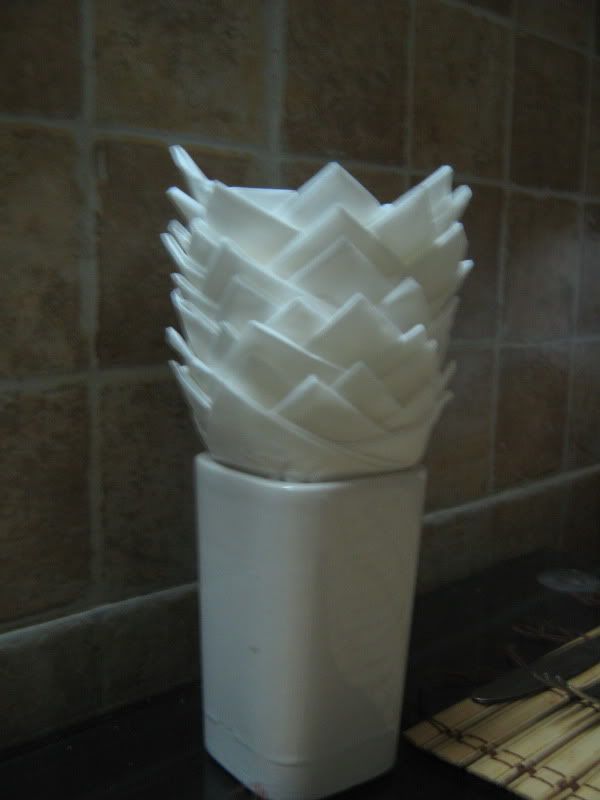 Now, if you're convinced that you want to book this hotel, here are the contact details:
Address: 283/4 Pham Ngu Lao St., District 1, Ho Chi Minh City, Vietnam
E-mail: bichduyenhotel@yahoo.com
Phone No: + 84 8 38374588
Tip: Try to book the rooms at the lower levels because they don't have elevators.
Final verdict: Highly recommended for its value! Will definitely stay there again given the chance.