Although I haven't eaten in lots of restaurants in Rome, I'd say that none of those I've tried have failed me. Because of this, I've decided to share them with world:
Said to be the favorite of the Vatican press corps, La Veranda is quite pricey (EUR14 for first course; EUR20 for main course; EUR20 for salad; EUR10 for dessert) but the regal interior and great food makes it worth it. Perfect date place (though I didn't have a date when I went).
Tonnarelli (fresh home made pasta) with swordfish and candied lemon on an artichokes pesto (EUR14)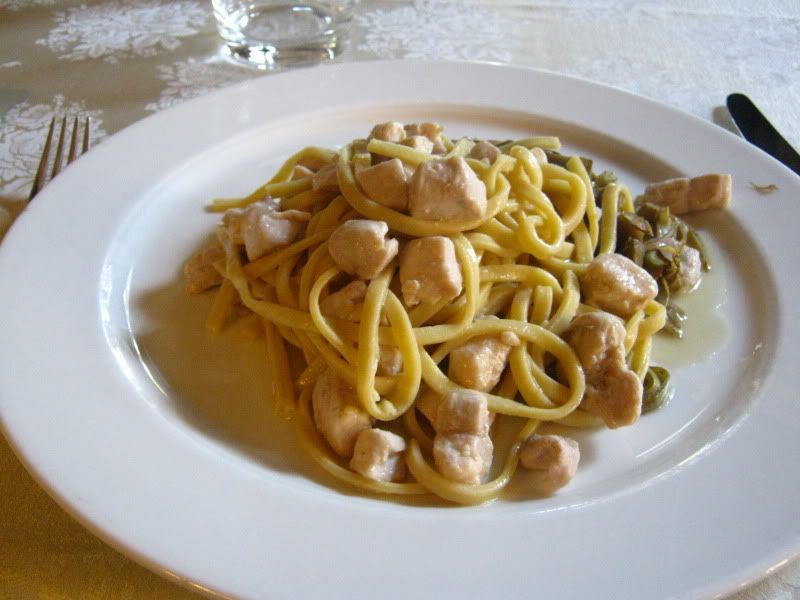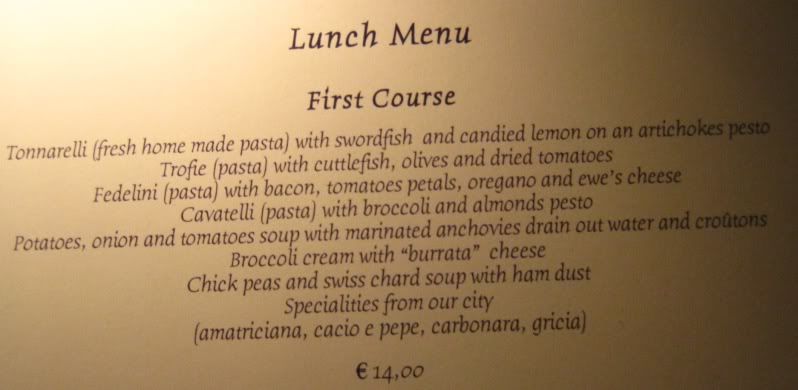 Main Course and Salad Menu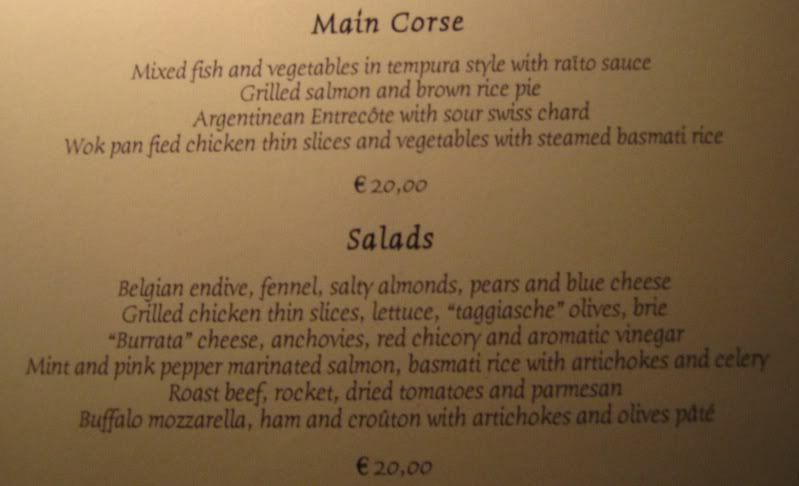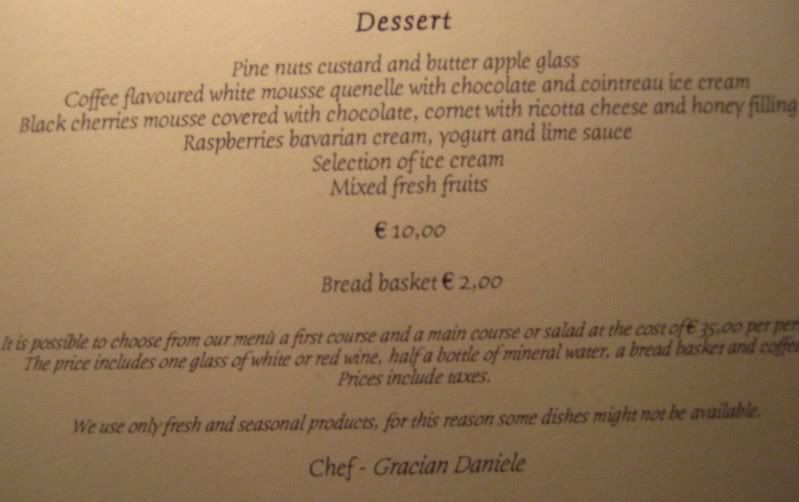 Location: Inside Hotel Columbus near the Vatican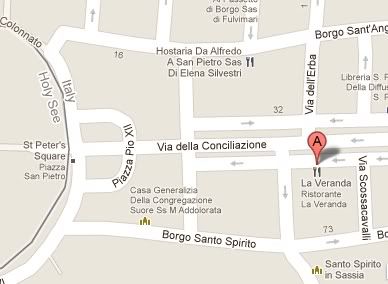 2. Trattoria da Valentino
I was trying to find some other restaurant near the vicinity of this restaurant but I couldn't seem to find it. Good thing I ended up eating here (though a bit hesitant at first) because I ended up having the BEST CARBONARA pasta (for EUR8) I've ever tasted.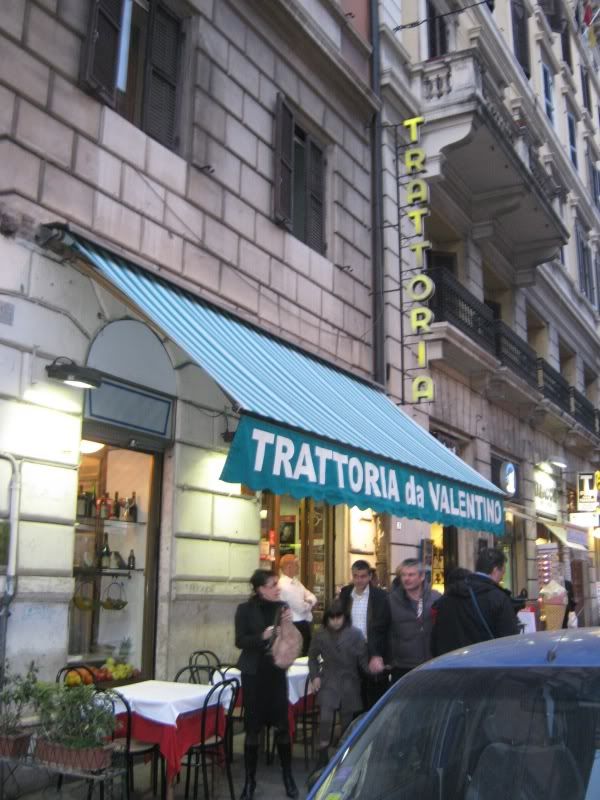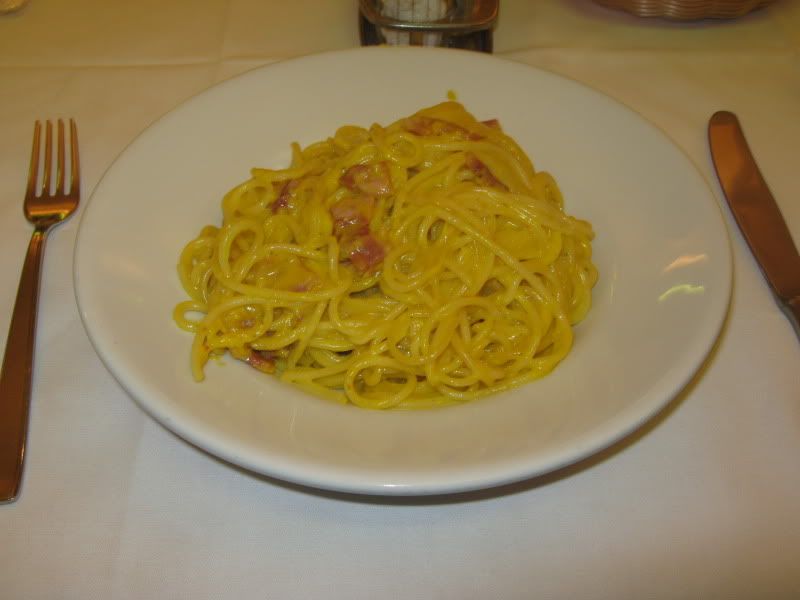 Location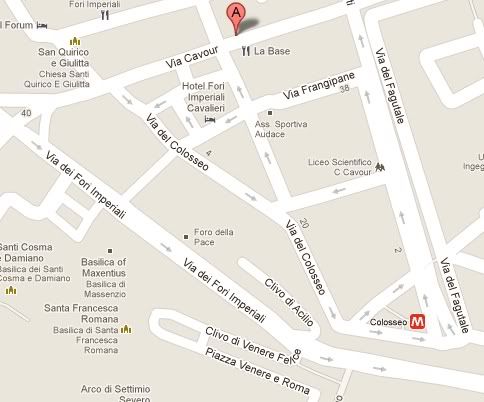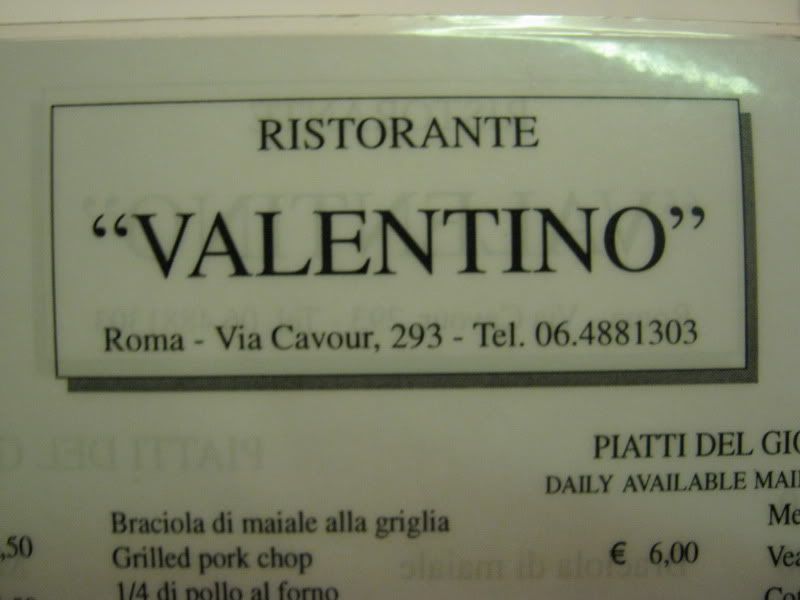 Doing this entry surely made me hungry and want to go back to Rome. Hope I get to return soon!