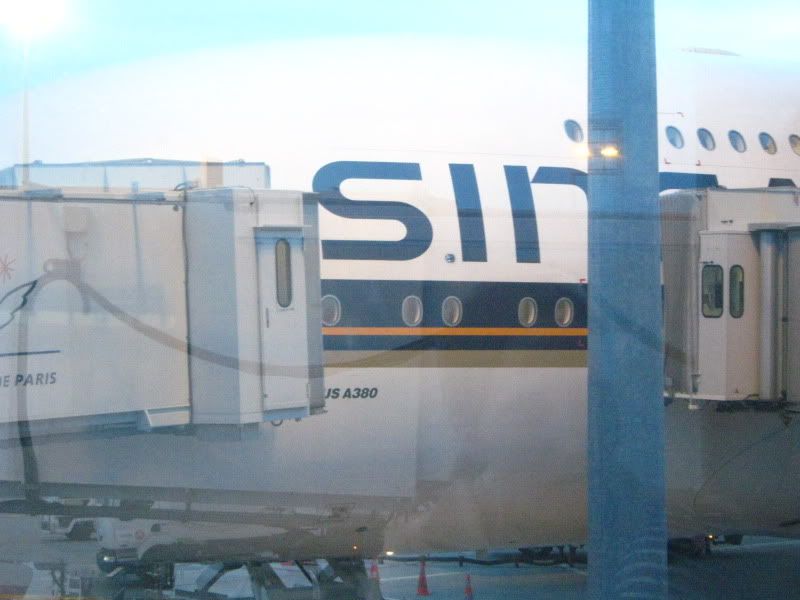 To make the experience even better,
Singapore Airline's website
allowed me to reserve my seat. I made it a point to reserve an upper deck window seat because aside from getting the chance to ride the upper deck on an economy class, its seat configuration is 2-4-2. This means you get to enjoy the view and comforts of a window seat without the hassle of going to the toilet (especially on a long haul flight) because you only have to pass by one passenger.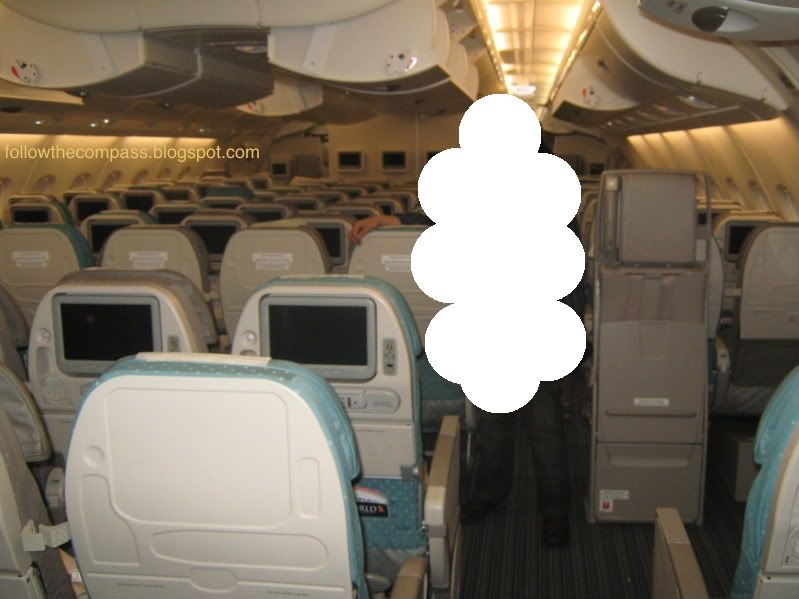 More importantly, this seat gives you your own personal storage space. In my case, it served as an extra table and a handy storage of my jacket, travel books and notebook. Business class comfort in an economy class seat!
The A380 uses a 10.6 inch wide LCD screen... the largest in its class. Not only is it the largest in size, it has the best and the widest selection of entertainment that I didn't want to sleep despite a 13-hour flight. Also shown is the USB port that allows customers to access the enhanced functionalities on KrisWorld.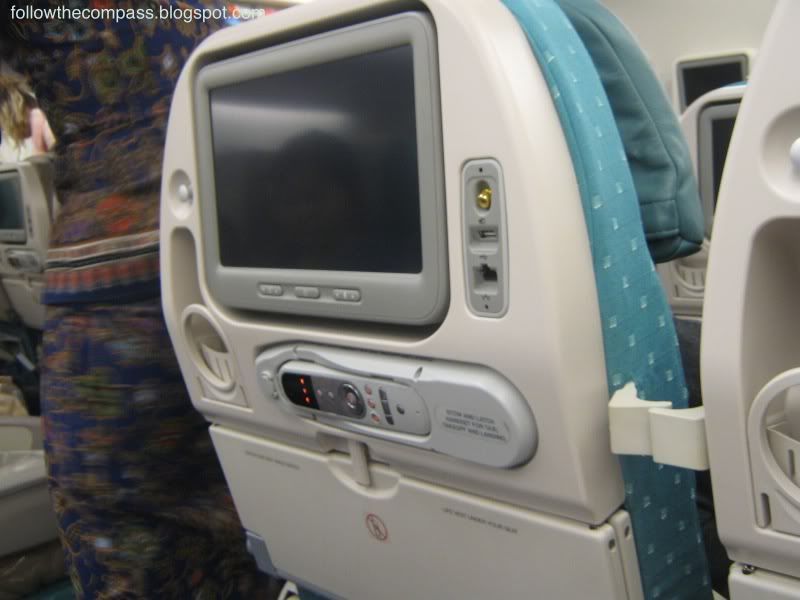 Another feature of the A380 is the non-intrusive reading light installed underneath the seatback screen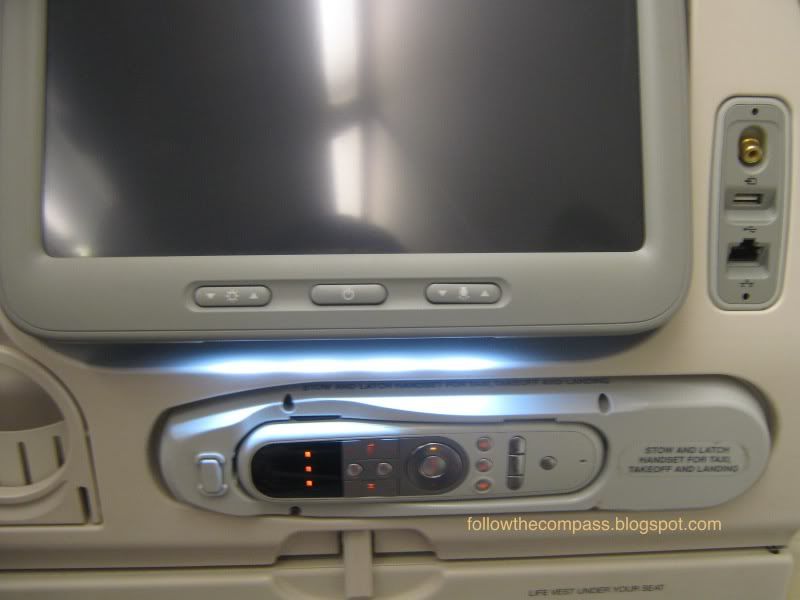 If you want to try A380's Business Class here's a glimpse of what you may expect:
Seats that can be transformed into a comfortable full-flat bed for a good night's sleep. It also allows you to lounge in bed to watch TV or eat.
15.4-inch LCD screen fully equipped with USB ports and in-seat power
By now, I'm sure you would agree that flying Singapore Airlines A380 is indeed "A Great Way to Fly"... it's about time you experience it yourself!