If it's your first time to fly Business Class and you're wondering what awaits you in its accompanying airport lounge access, here's a glimpse. This is the MIASCOR Lounge of NAIA Terminal 1 in Manila, Philippines. While it may not be at par with the best airport lounges in the world, it's still better than not being in a lounge at all.
Here are the privileges that await you once you enter this area:
Comfortable chairs
(or least better than your airport seats)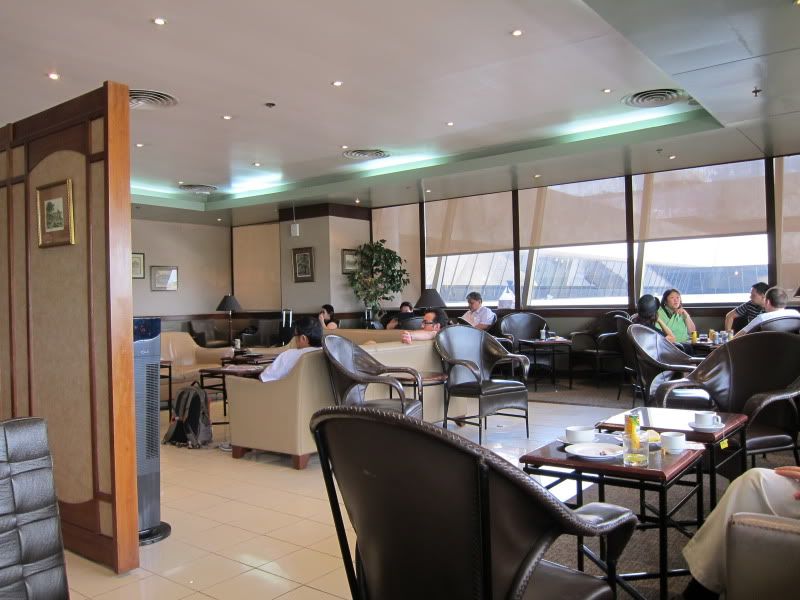 Free Food
(at least you won't have to spend for expensive airport meals and drinks)
Unlimited freebies include: alcohol, softdrinks, juices, bread, mini pizza, sandwiches, cereals, fruits, etc.
Chicken Teriyaki, Chap Chae Noodles and Saffron Rice (buffet selection served during my experience)
TV, Newspaper and Magazines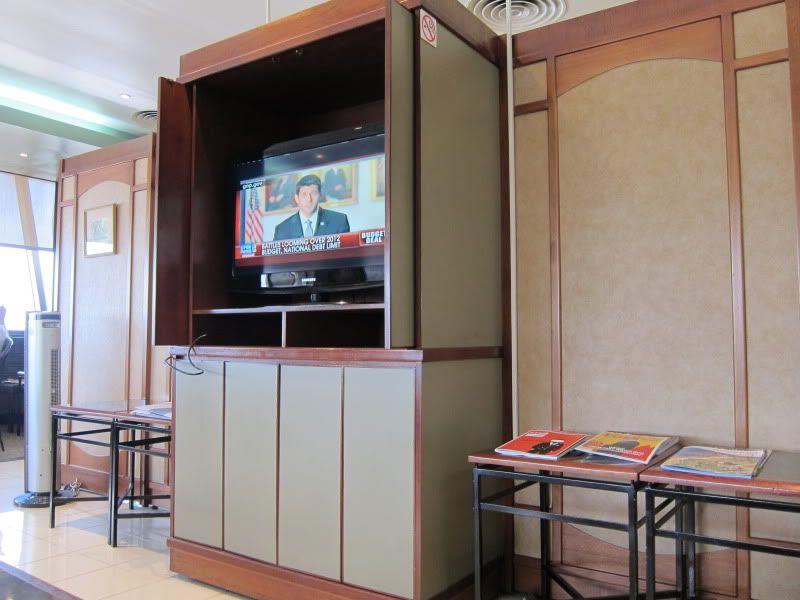 Cleaner toilets
(or
at least better than those outside the lounge)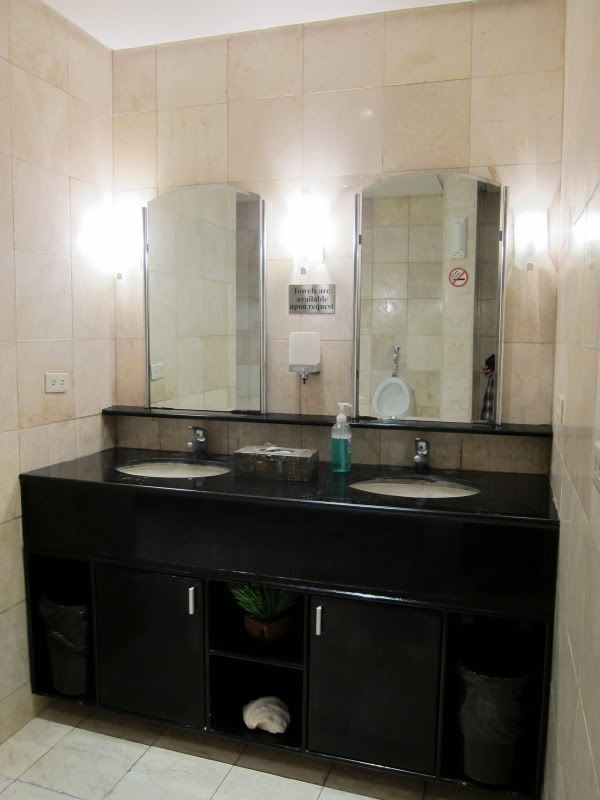 Free WiFi, Plugging Outlets, and Computer Terminals
-
Didn't get to take a shot of the computer terminal area but there were at least two (not really that many). The WiFi access was relatively fast and electric outlets to charge your laptop or mobile phone are available.
Did MIASCOR meet your expectations? It met mine at least for the comfort that you get compared to not being inside a lounge before an airplane ride.