I'm not a wine connoisseur so I won't talk about the wines in Barcino (a wine resto bar). But since I'm a foodie, what I can talk about are Barcino's food items. And what I can say is even if you don't drink wine or alcohol, you can still enjoy Barcino because of its gourmet food:
Gulas Al Ajillo (Php650 + SC)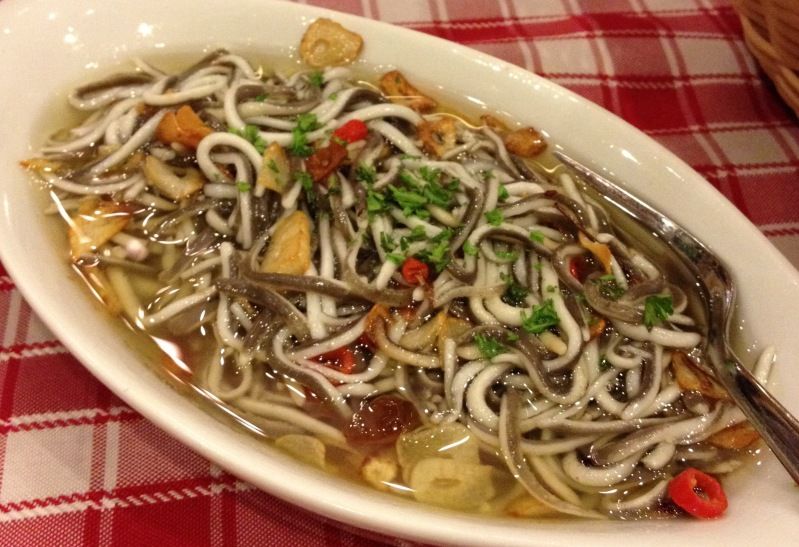 I never thought eel can actually taste this good. Its texture is very much like really soft squid (i.e., not a hassle to chew). This appetizer, which is made of baby eel that is sauteed in olive oil, garlic and chilies, is HIGHLY RECOMMENDED!
Tapas Gourmet (Php725 + SC)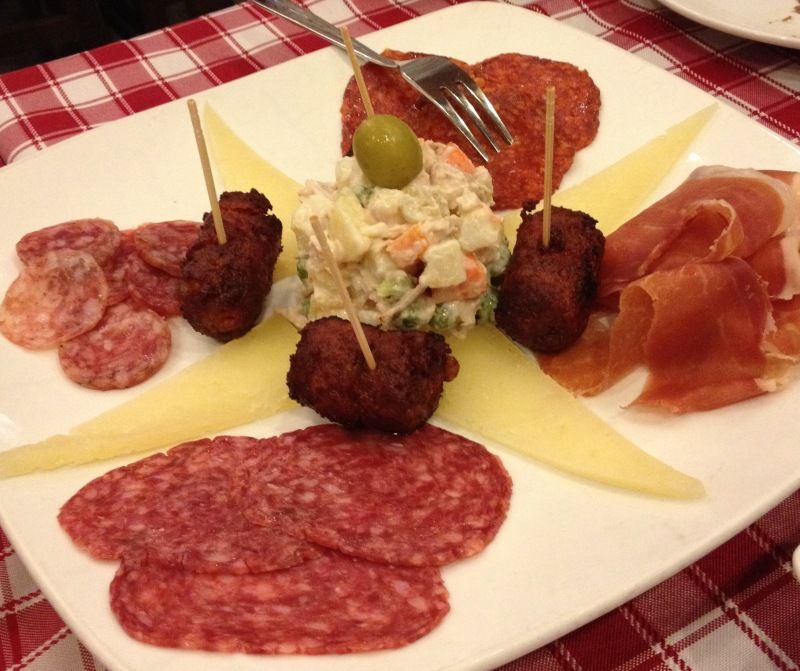 How can you go wrong with a combination of Manchego Cheese, Jamon Serrano, Ensaladilla Rusa, and Chorizo Pamplona?! Another HIGHLY RECOMMENDED!
Tortilla de Patatas (Php315 + SC)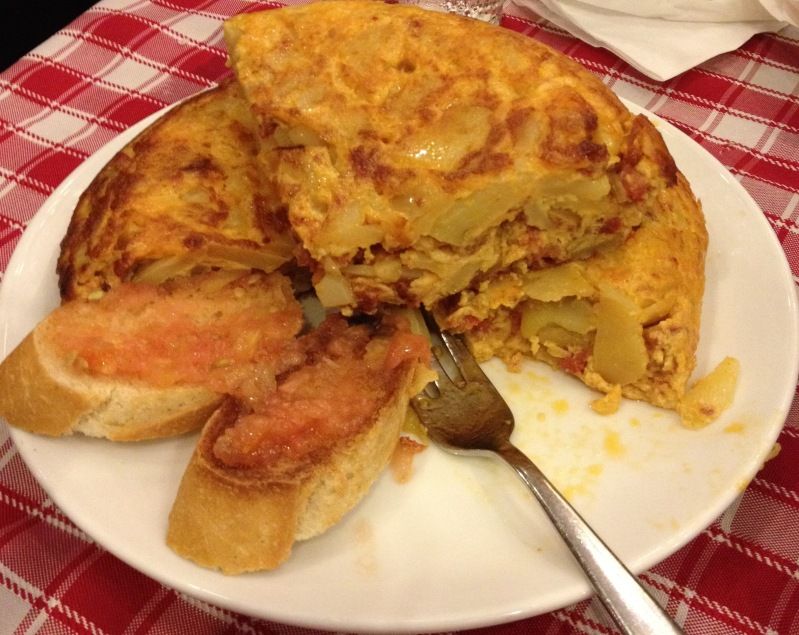 This appetizer, which is basically Potato, Onion and Chorizo Omelet, was unexpectedly good. Well-recommended!
Patatas Bravas (Php190 + SC)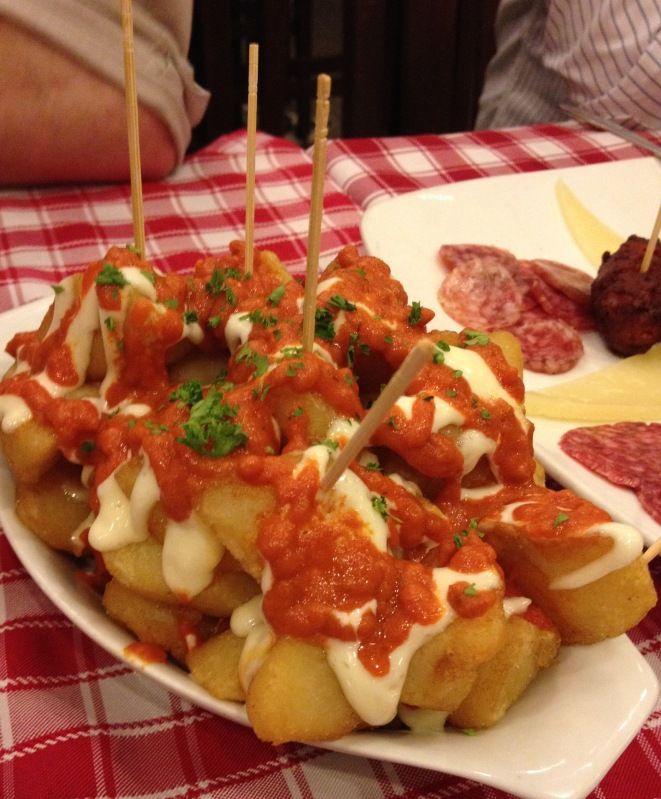 This is a great variety for your usual French Fries. It's made of fried potatoes with allioli and mildly spicy sauce.
Pollo Empanado Con Queso (Php350 + SC)
I can't remember if this dish was good but I would guess it was at least fine because this breaded chicken is stuffed with Manchego cheese and caramelized onions.
While most people may find Barcino a bit pricey, this is mainly because it uses ingredients that have to be imported from Spain (e.g., Manchego Cheese, Jamon Serrano, etc.). I would definitely recommend it to those whose taste buds are seeking for variety.
List of Branches:
Greenbelt 2 Branch
Greenbelt 2, Ground Floor,
Ayala Center, Makati City
Tel. No.: (+632) 501.3250
The Fort Branch
Unit 101 Forbeswood Heights,
Rizal Drive, Fort Bonifacio,
Taguig City
Tel. No.: (+632) 900.0726
Ortigas Branch
2nd Floor City Golf Plaza,
Julia Vargas Ave, Ortigas,
Pasig City
Tel. No.: (+632) 636.2963
Greenbelt 5 Branch
Lower Ground Greenbelt 5,
Ayala Center, Makati City
Tel. No.: (+632) 756.0965
Rockwell Branch
143, R1 Level,
Power Plant Mall
Tel. No.: (+632) 846.9423
Alabang Branch
FB006 Ground Floor,
Alabang Town Center, Muntinlupa City
Tel. No.: (+632) 869.3612 / (+632) 869.3804
Related posts:
- Village Tavern at Bonifacio High Street Central -
- Krazy Garlik Restaurant Review -