Because I couldn't imagine eating in a restaurant where most
(if not all)
of the dishes are cooked in garlic, i
t took quite awhile before I decided to try Krazy Garlik. To my surprise, it became a big hit when I was asked by my teammates to decide where we will have our dinner. In fact, we had another dinner here a couple of weeks after that.
Here's what you can expect if you decide to try Krazy Garlik in Greenbelt or Newport Mall:
Shrimp Maramonte (Php450 + SC)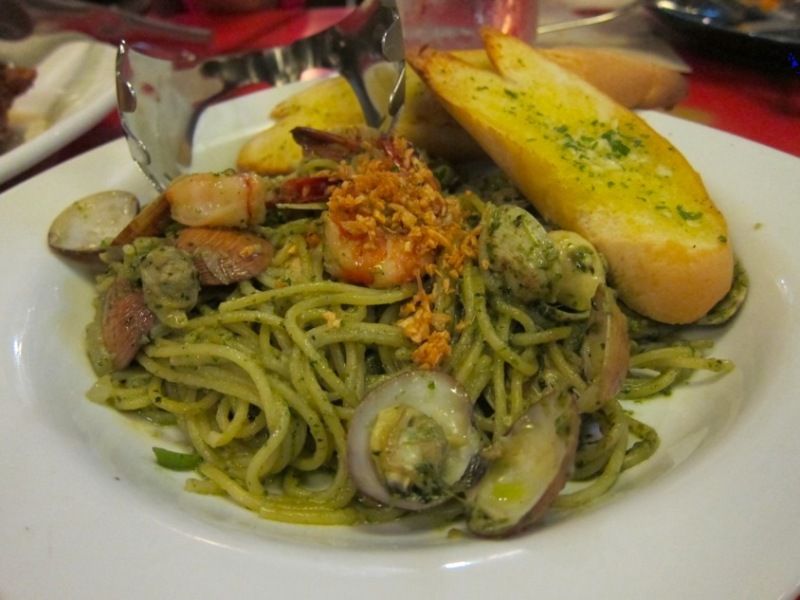 This is a personal favorite. If you're looking for a tasty pesto (because some pesto dishes are rather bland unless you put parmesan cheese), this one's for you.
Stuffed Pechay (Php295 + SC)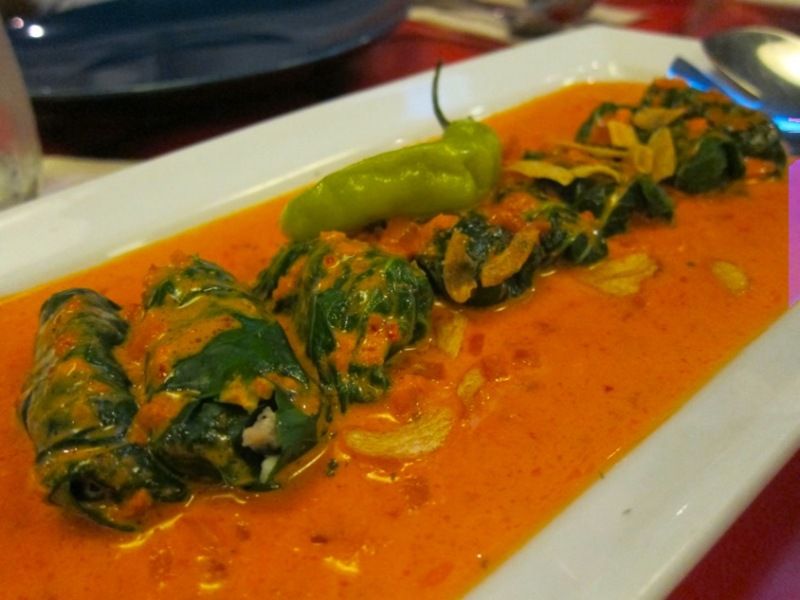 This was among the favorites of our group. The stuffing, which was composed of ground pork and smoked fish, was really tasty. Plus, the coco chili cream sauce was a very good complement.
40 Kloves Chicken (Php695 to share; Php395 regular + SC)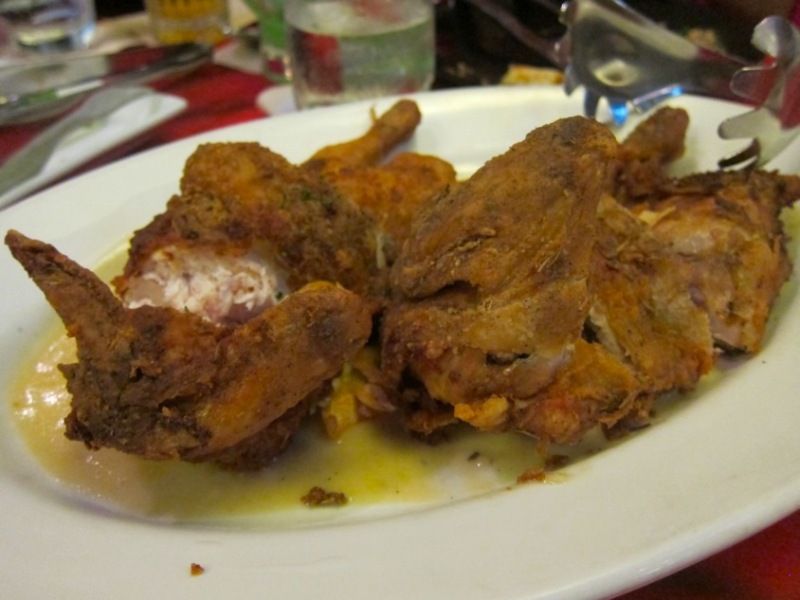 All I can say is: This dish made me want to return to Krazy Garlik! Need I say more?! Tip: Best eaten with Smoked Salted Fish Fried Rice.
Smoked Salted Fish Fried Rice (Php365 to share; Php245 regular + SC)
This rice does not lack in taste at all... and the combination of smoked fish, chili garlic paste and dried shrimp explains it! It was a very good complement to the 40 Kloves Chicken.
Korean Style Garlic Sesame Beef (PHP 275 + SC)
This was the last dish I tried but I realized I should have tried it earlier. It was surprisingly delicious for a Non-Korean restaurant.
Garlic Snowflakes (Php495 + SC)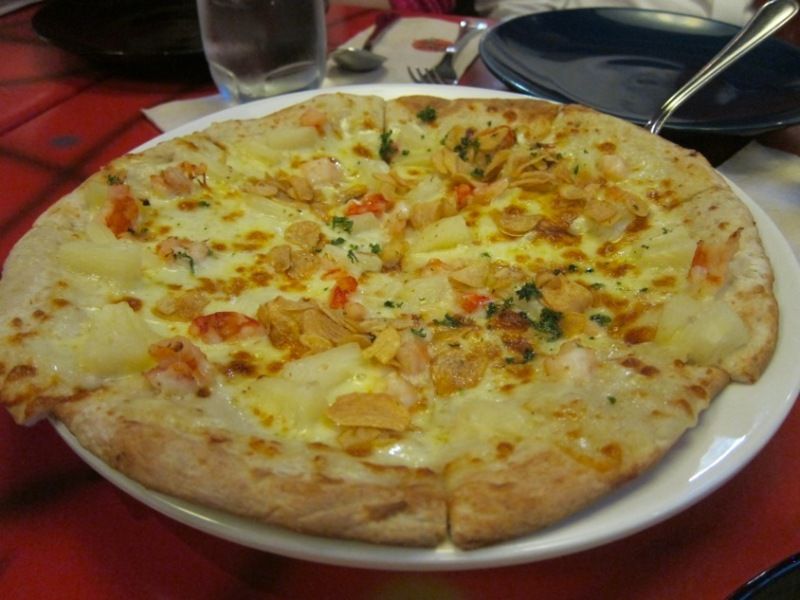 This has been a big hit for our group that I wasn't unlucky to get a piece during our second time. It has shrimps, pineapple, and of course... garlic!
Rouge Seafood Coconut Curry (Php415 + SC)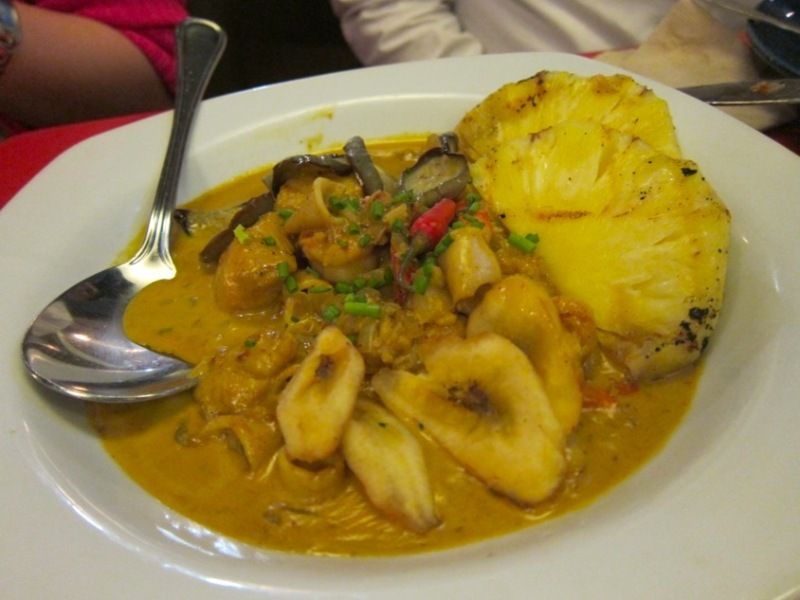 This one's made of shrimp and squid in curry sauce. One of us particularly liked it. It was just so-so for me... but a good taste differentiator when all your dishes are garlicky.
Asian Spring Rolls (Php225 + SC)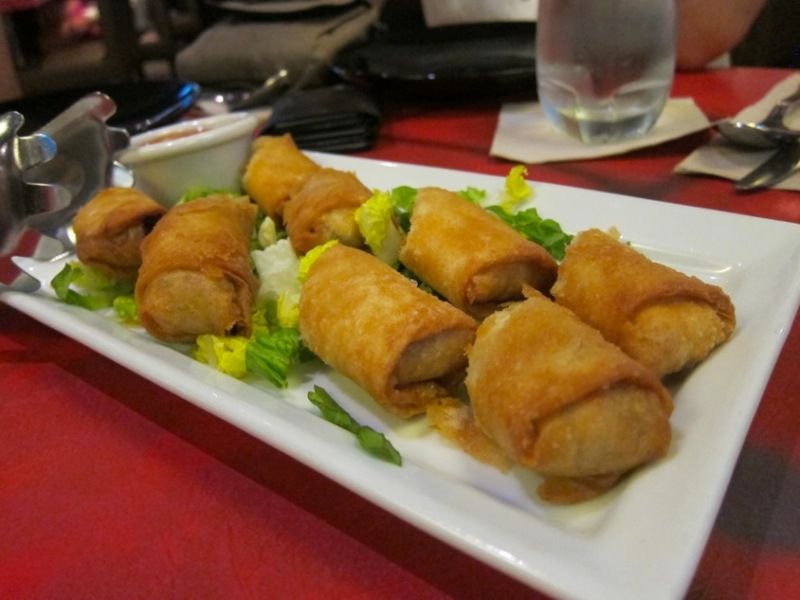 It's your usual spring rolls that is to be dipped in sweet chili sauce. It was good but I find the wrapper quite thick.
Thai Tea Booba Drink
This was a great hit among us. The Thai Tea base was good and the drink had "bursting bubbles" (i.e., not your usual pearls because this one bursts juice inside your mouth when bitten).
Honeydew Booba Drink
I'm not exactly sure if this was good but I believe it was since our group either had the Thai Tea Booba or the Honeydew Booba... and no one said their drink wasn't good.
My Krazy Garlik experience was "better late than never". Though it was quite late in the game when I tried it, the important thing is that I liked it when I tried it. I won't surprised if I eat here again sometime soon.